#1 Dental Clinic on The Gold Coast
Quality comes first. We strive for excellence in technical expertise, empathy and communication.
We truly care about your safety. Our team is highly trained to keep your health at the highest standard.
Noise reduction environment, personalised music playlists and movie collection.
With or without dental insurance, we have your back. Ask us about Health Funds or financial options.
"Why us? Well, It's all about you! Every little detail was carefully crafted for your comfort, safety and well-being.
Here at ArtSmiles you will experience a new way of Dental Care."
ArtSmiles General & Cosmetic Dentistry
Simply world-class dentistry on the Gold Coast
Your smile deserves to be treated by one of the best dentists in Australia! At ArtSmiles, the art and science of practical dentistry come together to achieve high-quality, long-lasting results. Our philosophy is simple, we strive for excellence. We aim to provide the highest quality dental care in a positive environment and by doing so, make a lasting difference to our patients' confidence and wellbeing.
From general dentistry and cosmetic dentistry, such as dental implants and dental veneers, to all dental emergencies and the latest preventive advice to help you keep a healthy mouth, you'll love the difference we can make to your life.
With our Gold Coast Dental Clinic designed for comfort, knowledgeable staff and the latest state-of-the-art dental technology, ArtSmiles is here to provide exceptional dental care to you.
State-Of-The-Art Technology
At ArtSmiles we use the latest technology in Dentistry to provide the love and care you deserve.
A Team That Listens & Cares
All services are guided by our philosophy of providing personalised and individualised care, according to the needs of each patient.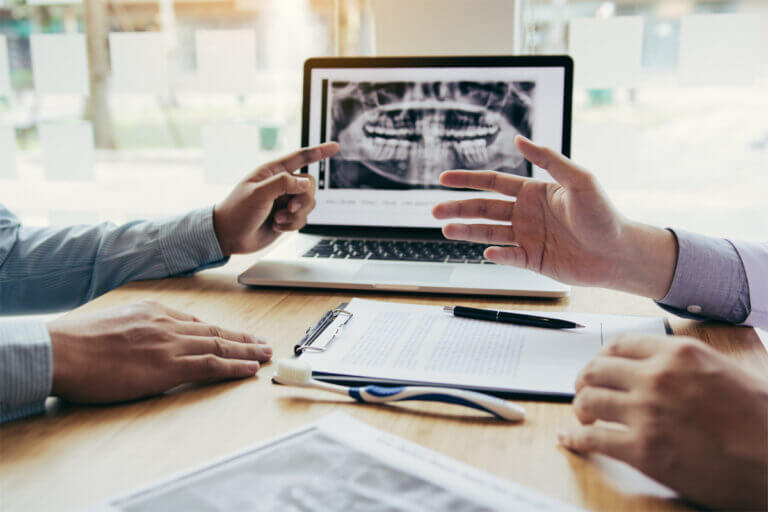 Since professional improvement is part of our values, our team is constantly updating and specializing in the most up-to-date techniques in dentistry.
Five-Star Customer Service
We work alongside the patient, providing all the information so that the professional and the patient, together, are able to make the best treatment decision, with responsibility and safety.
People are talking about us
read our reviews to find out why we are considered the best dentists on the Gold Coast
Janice Minihan
5. April, 2022.
My son needed an emergency dentist last week and the staff were so lovely and accommodating. They fit him in, extracted his tooth (thanks Dr. Konna!) and we were at the wedding planned that day 4 hours later. Super grateful and really appreciative of the follow up! Highly recommend, wish they were in Brisbane.
Stanford Feo
1. April, 2022.
Doctor Christian and wife Susie were so helpful and understanding in this whole process, once entering the doors made me feel at ease and trusting the process for my tooth implants, Highly recommend Christian and his team loving the new tooth implants and will be non stop smiling from here on out!!
Matthew Banks
17. March, 2022.
Outstanding service and exceptionally clean clinic. I visited Dr Cristian Debunker for a full mouth rehabilitation and he was able to exceed my expectations in a considerably short time frame. The whole procedure went smooth and efficiently! Highly recommend for anyone that is considering visiting this practice for cosmetic dental work. Thanks for the new smile! Life changing.
Kristy White
8. March, 2022.
Dr Konna was so lovely, caring and explained everything simply. Highly recommend.
ANTONIO SERGIO
24. February, 2022.
Amazing Experience. Both my wife and I are always extremely well taken care of by Dr Cristian and the entire team. The fact that we are treated not as patients but as friends makes the experience not a commercial experience, it became light and pleasant. The entire relationship, the entire structure of the clinic, the fact that everything is of a high standard of quality without charging an expensive price made us have no doubts about choosing the clinic. Thank you for the care and service. Good luck and God bless you!
Dave North
15. February, 2022.
I came here for the first time in February 2022 for a check up and clean. The dentist Selena John was super professional and friendly. She explained everything very thoroughly and made it an easy experience.
Crystal Marquis
4. February, 2022.
Had an amazing experience with doctor konna, appreciated her education skill and sharing with me how to care for my 3 year olds teeth! would definitely recommend again and again!
Thyago Melo
29. January, 2022.
I had a big problem with 1 tooth 2 weeks ago and I had an excellent surprise from the first contact with Susan and Dra Selena till the end of my tooth treatment with Dr Cristian and Camila! To be honest, big thanks to all crew, 5 stars also for customer service (Bruna), perfect! I'm more than happy to recommend it to everyone that is looking for general dentistry! ArtSmiles - Big 5 stars! Thanks, guys!
Book with Best Dentists on
the Gold Coast Now
Want to find out about how ArtSmiles can help you achieve your perfect smile? Take our free consultation to find out.