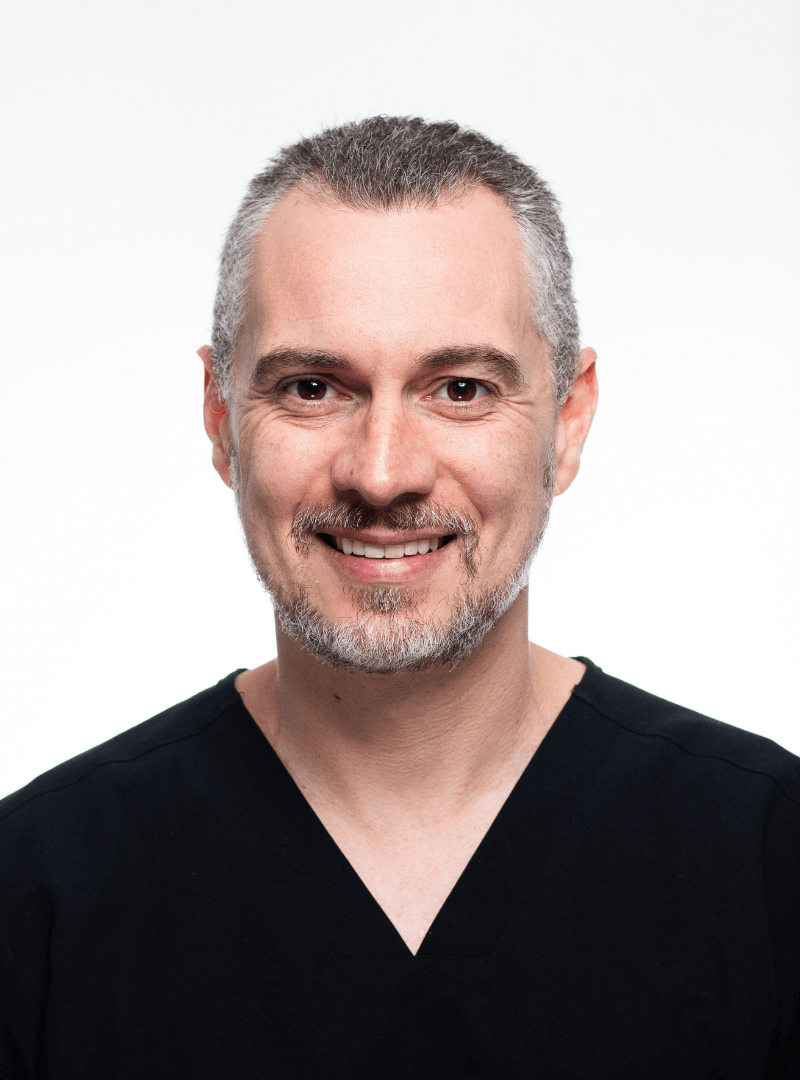 BDSc, MBA (Qld) - Principal Dentist
Cosmetic Dentistry | Full-Mouth Rehabilitation
A SMILE to me is one of the most beautiful parts of the human body. It can be mysterious, it could be distinct. It adds colour to any face and brings joy. And i
t is very contagious too!
ArtSmiles is the perfect combination of the Anatomical Fine Art and Craftsmanship. Compassion and empathy is why I do what I do.
Dr Cristian Dunker is a renowned Gold Coast dentist who combines an extraordinary eye for aesthetic perfection with a devotion to compassionate and gentle dental care. With over 18 years of dedication and authority in the field of Cosmetic Dentistry, he is the Principal Dentist and CEO of ArtSmiles, founded with the aim of bringing together his extensive knowledge of cosmetic and restorative dentistry with the best professionals and the most advanced technologies available to produce the finest possible treatments for a wide array of dental problems.
Cristian graduated with a Bachelor of Dental Science from the Federal University of Santa Catarina, Brazil. He has a Postgraduation degree in Geriatric Dentistry and holds clinical courses in Oral Rehabilitation, Laboratory and Operative Dentistry. He has also completed 3 Master's Degrees, MBA, and has a special interest in full-mouth rehabilitation, dental implants and dental veneers treatment and strives to achieve aesthetic results for his patients.
His patients often comment that he is a meticulous perfectionist who offers the highest level of skills along with a warm and friendly personality. You will be impressed by his composure, confidence and friendly demeanour and you will receive the highest level of care, respect and efficiency. He listens to his patients' concerns and needs and is sensitive to each client's individual requests.
He believes he can only truly provide satisfaction through determining what his patients value for their dental health and where this fits in to their lives, which is why he makes time to listen.
He is also committed to changing the stereotypes of the dentist and the experience of visiting the dentist, which can be seen through the innovative design of the practice and its humanised and sensitive approach to the needs of each patient. He takes the time to get to know his patients and listen to their past experiences so that he can tailor their treatment with minimal stress.
Outside of dentistry, Cristian loves spending time with his family and playing with his children. Never sitting still, he is passionate about environmental and social causes, and values the social responsibility that ArtSmiles exerts in the community and the genuine difference it makes in people's lives. Cristian also dedicates time to run regularly in the fantastic landscapes that the Gold Coast has to offer.