Full-Mouth Rehabilitation
Take years off your appearance and Restore
your Smile to Full Health and Beauty
If many of your teeth are missing, decayed, or otherwise damaged and chewing is painful or difficult, then full-mouth reconstruction is the answer. Full-mouth reconstruction uses a wide array of dental procedures to restore your entire mouth back to full health and beauty so that it is fully functioning again and you will be happy to show your smile.

The Full-Mouth Reconstruction is performed according to your oral condition. We also consider your expectation from the treatment before executing it. Rehabilitation involves more than just your teeth and immediate gum line. Our professional dentist conducts a thorough examination and assessment to ensure accurate full mouth reconstruction. We take full digital impressions of your entire mouth to see the extent of work that needs to be done and to ensure a precise treatment combination.

It's not uncommon for people to put off getting dental care, or feel that they have a large number of issues that need to be addressed. That's why we do our best to make it extremely comfortable for our patients to be here and get the treatment they need.

With more than a decade of experience in high-quality dental restoration and cosmetic dentistry, and with advanced equipment that permits rapid, accurate diagnosis and treatment, Dr. Cristian Dunker will transform your smile to full health – in exactly the manner that you need and want and at exactly the pace that is right for you – comfortably and beautifully.
Want Discount On Full Mouth Rehab and Easy access to high-quality dental care?
Join ArtSmiles Club and receive quality dental care at a price you can easily afford. Get access to routine preventive care and emergency exams at no extra cost and additional services at a reduced cost (Up to 30% off).
Book a Full Mouth Rehabilitation Today!
Want to find out about how ArtSmiles can help you achieve your perfect smile? Come for a free consultation to find out.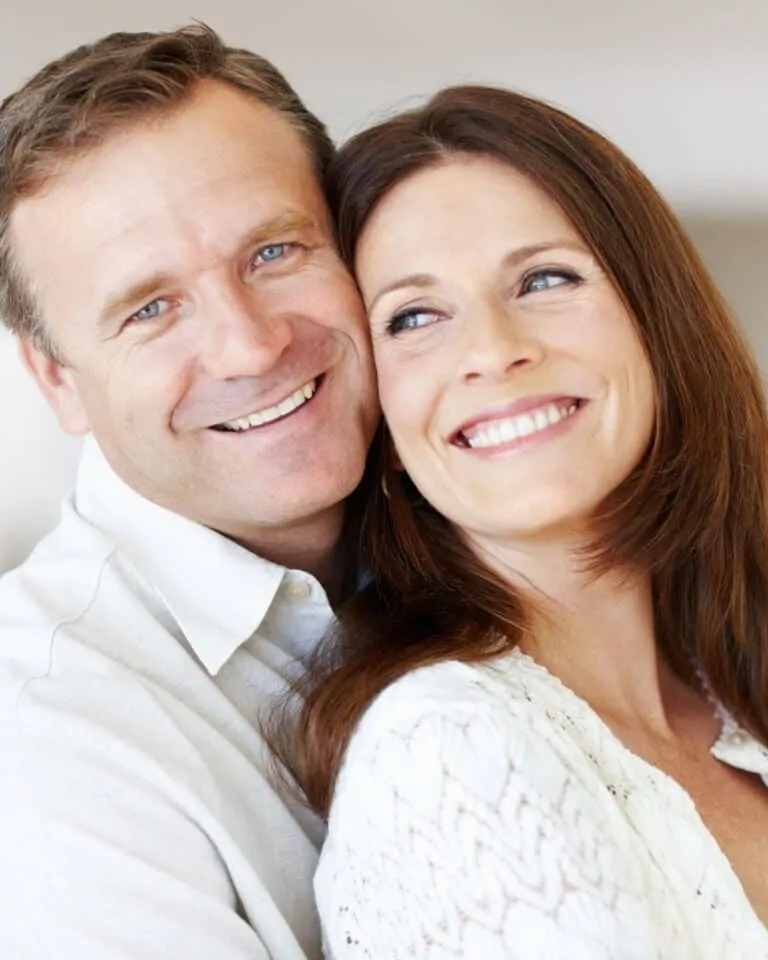 Problems that Full Mouth Reconstruction Can Fix
Generally, a dental treatment that affects most of your teeth is considered a full mouth reconstruction or full mouth recovery. It will allow the dentist to repair multiple problems in the mouth at one time.
Full mouth reconstruction can rectify the following issues:

Tooth decay of varying degrees



Trauma
Gum disease and other infections
Long-term wear
Bothersome jaws due to misalignment
Fractured or severely worn teeth
Teeth with large fillings that are decaying or not functioning properly
Broken or cracked teeth
Short teeth due to teeth grinding, acidity or gag reflux
A genetic condition like ectodermal dysplasia
Oral cancer that's damaged your teeth or mouth
And much more
Dental Payment Plans Available
Procedures Provided Under Full Mouth Rehabilitation
The best way to determine exactly which procedures are necessary for you is to come in for a free consultation with Dr. Cristian Dunker. You can be sure that he will take the time not just to examine you thoroughly, but also to listen about your goals, your needs and your fears. With full mouth reconstruction, each patient will need a treatment that is slightly different than another. Together, you will work out a treatment plan that is unique, and that is right for you. By customising the treatment to each individual, we can help ensure that the patient is completely satisfied with the result.
Depending on your needs, your treatment may involve any of the following procedures:
Dental Implants
Implants are inserted into the jawbone and attached to crowns to replace missing teeth. Dental implants are the best solution for missing teeth.
Dental Veneers
Veneers are a thin, translucent layer of a carefully chosen material that is customised to cover the imperfections of your teeth.
Dental Bridges
A bridge is a connected series of crowns designed to fill that gap in your smile, attaching an artificial tooth to two crowns anchored to adjacent teeth or implants.
Dental Crowns
A crown is a tooth-shaped cover custom designed to fit over a broken or worn tooth to restore its good health, function and appearance.
Dental Fillings
A tooth filling is where material (such as porcelain inlay/onlay or composite) is inserted into a damaged or decayed tooth to restore its original shape and function.
Teeth Whitening
Teeth whitening is a common procedure to improve the appearance of discoloured teeth. Teeth whitening involves bleaching the teeth to lighten their colour.
Treatment for Gum Disease
Gum Disease is an infection of the tissue that surrounds and supports your teeth. It is a leading cause of tooth loss, most often caused by plaque on the teeth.
Treatment for TMJ disorders
TMJ disorders — a type of temporomandibular disorder (TMD) — can cause pain, abnormal jaw movements and joint noises.
Teeth Straightening
Teeth straightening is an orthodontic process that corrects irregularities of the teeth caused by a malocclusion, which is a misalignment of your teeth and bite.
ArtSmiles Technology: The Very Best In Modern Dental Care for your Full Mouth Reconstruction
Frequently Asked Questions About Full Mouth Rehabilitation
Join ArtSmiles Club and receive quality dental care at a price you can easily afford
Full Mouth Rehabilitation Dentist
Full Mouth Rehabilitation
Dr. Cristian Dunker is a trusted Gold Coast Cosmetic Dentist, who has been working with Full-Mouth Rehabilitation and creating beautiful smile makeovers for years.  With his skills and up to date approach, the costs and duration of your treatment is greatly reduced while achieving aesthetically appealing, natural-looking, and functional results.
He has perfected the art of Cosmetic Dentistry to ensure that the smile transformation is comfortable, rapid and precisely crafted to give you a smile that is perfectly suited to your face and your personality.
Book a Full Mouth Rehabilitation Today!
Want to find out about how ArtSmiles can help you achieve your perfect smile? Come for a free consultation to find out.