Benefits of Dental Crowns Gold Coast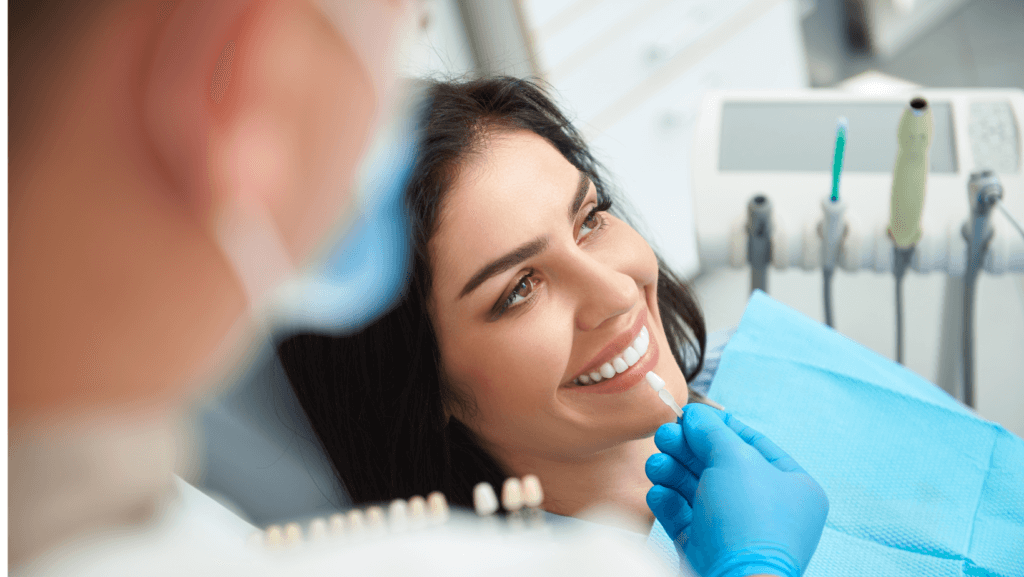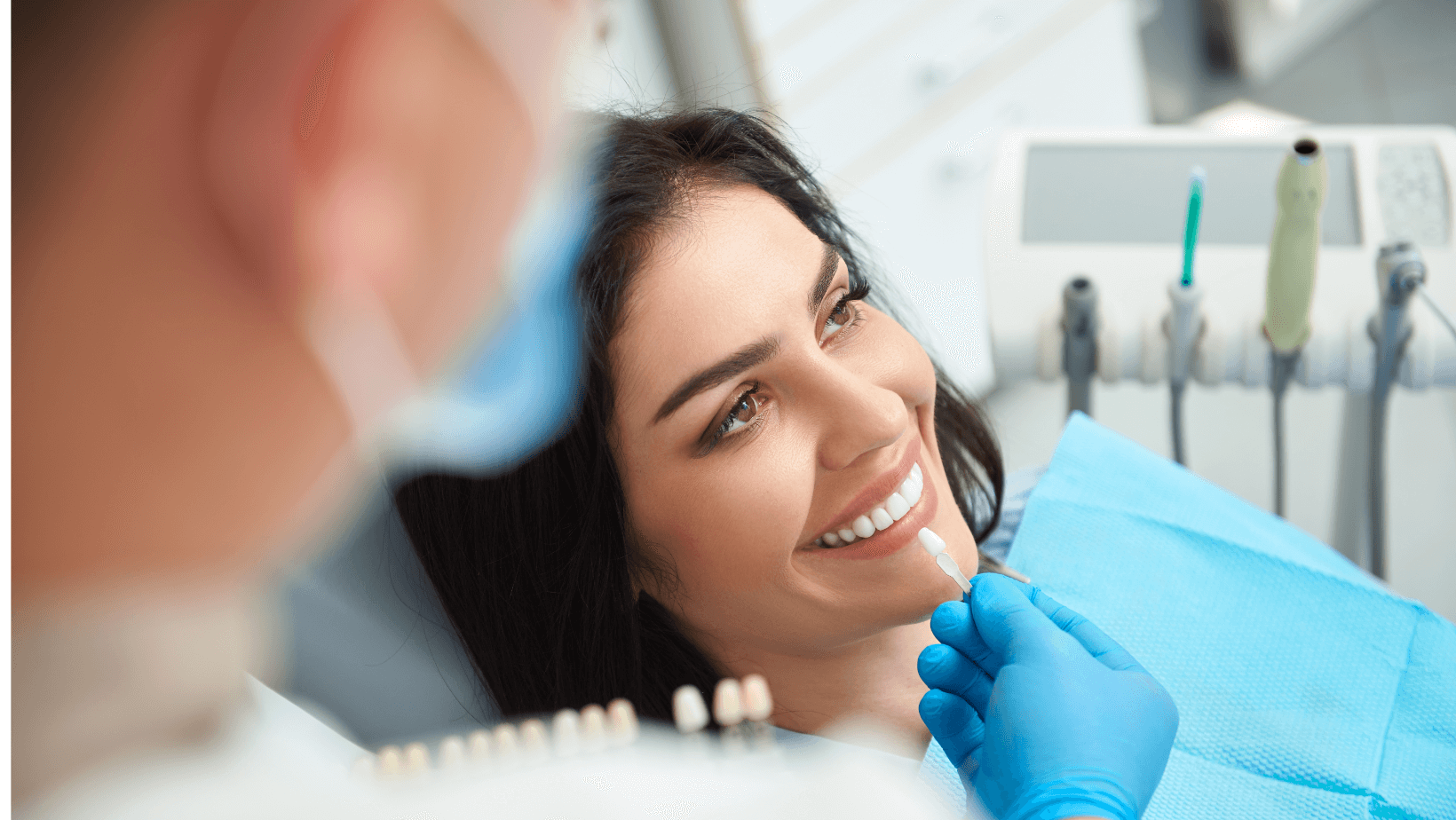 Smiling with shiny bright teeth can improve your overall personality while allowing your face to glow and be radiant with Dental Crowns Gold Coast!
But with teeth that are cracked, chipped, or have a broken upper surface, grinning broadly may sound less appealing, shattering your confidence and forcing you to suppress your laughter. Well instead of suppressing your joy, crowning your teeth is a more promising and feasible idea. In fact, dental crowns have become increasingly popular for restoring damaged teeth, and annually approximately 2.3 million implant-supported crowns are manufactured.
What Are Dental Crowns?
When it comes to teeth, a crown refers to a cap that is placed over a broken, chipped, fractured, or damaged tooth. The cap covers the tooth to prevent it from more extensive damage while also improving its size, shape, and overall functionality. The procedure gives your teeth strength and ensures that you have an adorable smile with teeth that align perfectly.
Dental crowns are customised according to each individual's needs and are often a follow-up treatment for root canals and dental implant procedures. With a crown placed above the teeth, the dentist aims to provide strength to it, preventing it from further damage.
Is Dental Bridge The Same As Dental Crown?
Dental crown and dental bridge may sound like the same thing, but there is a slight difference between the two!  Where a dental crown only caps your defective teeth, a dental bridge is a false tooth firmly fixed to fill in the gap between two or more dental crowns. The crowns on either side of the teeth are first put into place so that the false tooth can have some support.
Dental bridges are false teeth that are made up of different materials such as alloys, porcelain, or gold. After the bridge is perfectly placed into position, it functions just like normal teeth along with improving your smile.
When Do You Need A Dental Crown?
The dentist may recommend a dental crown depending on the condition of your tooth. There are various circumstances where going for a filling might not work or when the dentist aims to give you that perfect Hollywood smile!
So, let's list down reasons when a dental crown is the last option in your dental care procedure.
Repair a broken tooth: When you have a broken or chipped tooth, a dental crown is the only option to get it fixed. The dental crown protects it from breaking further, avoids the chances of an infection, improves the functionality, while also restores your smile in the most natural manner.
Teeth decay: A tooth has undergone decay and capping is the only way to prevent the damaged tooth from spreading to the other area of the mouth. By putting a cap over the decayed tooth, the dentist aims to save the neighbouring tooth from receiving any damage.
Support large fillings: Putting a cap over large teeth fillings provides cover and support to the teeth. Since large fillings reduce the stability of the teeth, crown placement can help bring strength to them.
Treat tooth discoloration: It treats severe conditions of teeth discolouration as the process uses perfectly and naturally coloured crowns.
Benefits of a Dental Crown
For someone who wishes to smile broadly with teeth that sit all too flawlessly on the jawline, a dental crown is the most extraordinary procedure. Although it is a part of cosmetic dentistry, dental crowns have a range of benefits that brings more spotlights to this technique.
Strengthen Your Teeth:
To eat all your favourite food and dishes, you need strong teeth. A damaged or cracked tooth always keeps you on edge. So, having a dental crown over the teeth not only makes them stronger, but also improves their functionality and prevents further tooth decline.
Protection For Tooth Decay:
If your tooth has been frequently treated for tooth decay, a dental crown might solve the problem. The cap will cover your entire tooth keeping it safe from harmful bacteria, and other harmful substances such as sugar and acids that may enter the mouth.
Teeth Restoration:
Restoring the size, shape, and alignment of teeth within our mouth capacity is another benefit of a dental crown. Where uneven or broken teeth destroy your beautiful smile, it may also cause speaking and eating problems. Thus, having caps and crowns can be used to restore the size and shape of damaged teeth.
More Durable and Long Lasting:
As compared to other dental cosmetic options such as inlays, onlays, and fillings, crowns are more reliable and long-lasting. They are built to last and as they are designed to fit perfectly over the teeth, they remain functional for long durations without falling off.
Correct Teeth Imperfections:
In cosmetic dental care, crowns are a go-to option for someone who intends to perfect their smile. From treating crooked to uneven teeth, the technique gives you a more graceful grin. Moreover, porcelain crowns are stain-resistant making them an excellent candidate for someone who wishes to have teeth that always look like pearly white.
What is The Cost of a Dental Crown?
Certain factors determine the cost of a dental crown. This especially includes the material used for creating the dental crown. If you have opted for a porcelain crown, it will cost you around $800-$3000 per tooth.
A crown that uses fused porcelain and metal may cost you around $800-$1400. Whereas a metal alloy that is created with a gold alloy & mix will cost you around $800-$2500.
The cost of the dental crown gets affected by the size and complexity of the procedures that may need to be performed before a dental crown. If your dentist recommends a dental implant or root canal along with a dental crown the price may rise than the estimated price.  The best way is to contact a dental clinic Southport service and get a free quotation for your dental crown procedure.
Are Dental Crowns The Best Option?
Dental crowns are durable, give your teeth the needed strength, and also enhance the aesthetic appearance of your smile. Dental crowns tend to last for about 5-15 years and are mostly used for cosmetic reasons.
But if your tooth is completely damaged and removing it is the only way to save the rest of your teeth, a dental implant is a better option. In a dental implant, an artificial tooth is rooted into your gums to give it a more natural look.
A dental crown or dental implant all comes down to your choice and what your dentist suggests is the best treatment for your dental problem. Discussing your situation with the dentist will assist you in arriving at the best decision.
Professional Dentist In Gold Coast!
Do you want to have your teeth capped? Or are you looking for a dental crown Gold Coast service that can give you the best dental advice and perfect dental treatment?
Then, ArtSmiles Cosmetics dentistry employing highly qualified dentists in all of Southport Gold Coast is happy to restore your broken teeth and your shattered smile. Our dentist Southport Gold Coast services dominate the region because:
Our expert cosmetic dentist Southport will guide you in choosing the right material for your crowns.
The use of the latest dental technology helps us deliver improved, satisfying results while also minimising pain and discomfort.
We have an in-office CEREC laboratory that speeds up the process of creating dental crowns and bridges. CEREC 3D techniques even make it easy to crown molars, making our dental crowns Gold Coast service the best in town.
We also use the digital impression technique to avoid inaccuracies and ensure quick restoration.
Our dentist Southport Gold Coast believes in serving the patients with utmost sincerity and dedication. Moreover, you will have a nice time enjoying the relaxing and comfortable environment at our facility. Last but not the least, to give our patients at Gold Coast assurance of our service, we offer warranties on dental crowns.