Why Choose An Implant Dentist?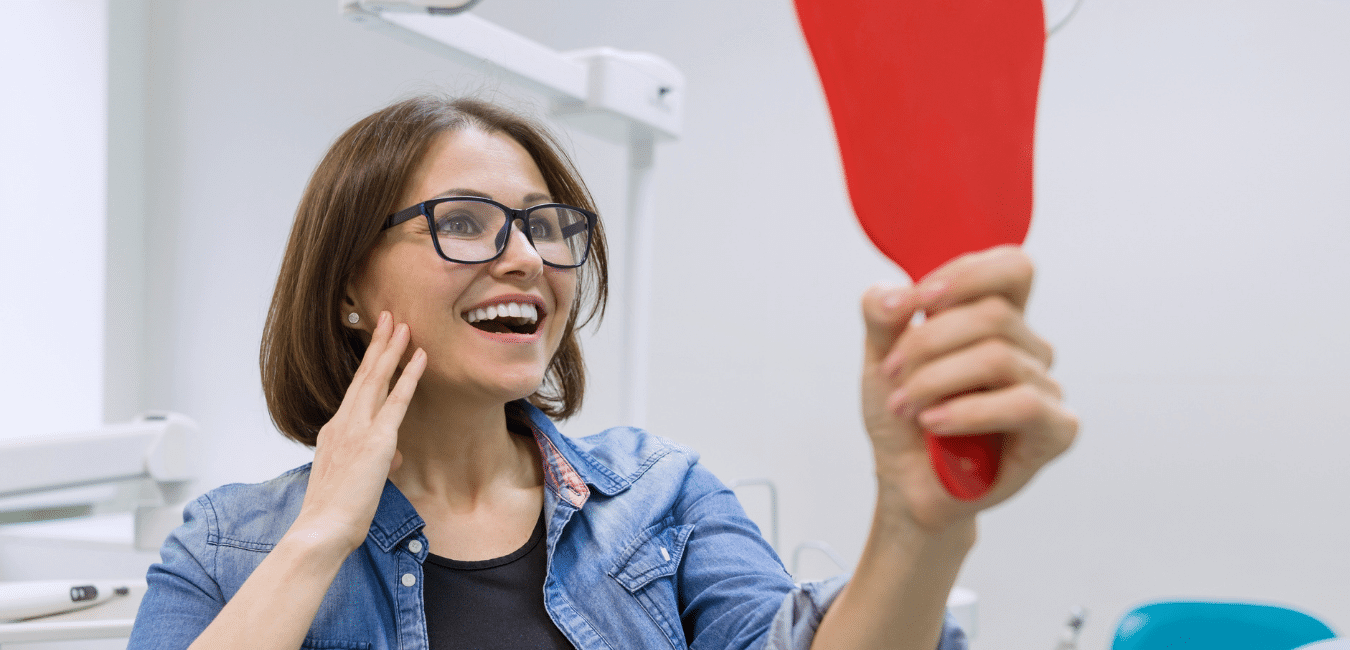 Life is too short to hide your beautiful smile just because you have lost a tooth in a horrible accident. The advancements by Implant Dentist Southport have blessed us with dental implants to make our smile fuller and even more perfect than before. If you are also unaware of this miraculous treatment by ArtSmiles dental clinic Southport then this article is just for you. We have discussed everything below in a way that will make you take a leap for dental transformation without a second thought.
What are Dental Implants?
A dental implant is a successful surgical procedure in which a titanium post is implanted in place of a missing tooth. It is made to look natural and exactly like normal teeth. The tissues around the implant fuse with it naturally to make it even more strong. Whether you have lost a single tooth or more, our implant dentist Southport creates a real flawless smile. The dental implant will not only complete your smile but also slow down bone loss, improves facial contours, and preserves healthy tissues. The reason for its widespread popularity is its natural appearance and perfect functioning in all tasks including eating, speaking, and laughing.
Benefits of Dental Implants:
The gaps caused by the loss of teeth do not only shatter your self-confidence, it also disturbs you in enjoying your favorite meals. This missing tooth affects you mentally and can also lead to serious health concerns. The existing teeth can shift to the hollow space and the risk of oral conditions are also extremely high. Besides, it affects your speaking and eating manners as well. You might think to avoid such gaps, but with time, the bone deterioration can become adverse causing more damage. The benefits dental implants bring are revolutionary on many grounds. The way it can benefit you is discussed below:
Lifetime relief
Unlike dentures, a dental implant provides you with a relief of a lifetime. The titanium base is made strong and durable that forms a permanent bond in your jaws. If the procedure is conducted with extreme care and perfection then the dental implants are sure to serve you a lot.
Regain your self-esteem
How many times have you backspaced just because you were afraid people would mock you for your broken teeth? With a dental implant, you will no longer have this anxiety and stress because it gives you your big bright smile back without letting anyone know it's an artificial implant.
Preserve your oral health
This method is extremely safe as it doesn't require altering other teeth for support, rather the implant allows for better oral hygiene. It also reduces the chances of bone loss, dental shifting, and other concerns. The newly planted teeth prevent all sorts of dental shifting and the development of unhygienic structures.
Strong and durable results
Once the implant procedure is completed, the teeth become as permanent as natural ones. You will not be stressed about them falling here and there while talking, eating, and laughing. Its durability allows you to enjoy perfect teeth even for a lifetime if taken care of properly.
Enhance your physical features
When there's a missing tooth, the jaw bone withers and gets wasted. Whereas an implant is an ideal solution to save the structure of your gums and jawbone atrophies. If not taken care of, this could lead to serious oral health concerns.
Keeps the adjacent teeth intact
Major dental surgeries and treatments for lost teeth lead to damages to the adjacent teeth also. But dental implants do not cause any damage to the neighboring teeth and serve the purpose of filling the gap conveniently.
Improved speech
Loosely applied dentures can affect your speaking ability quite badly as you are always afraid of them slipping out of your mouth. But the dental implants are fitted professionally and the slips are impossible, letting you speak your heart out more profoundly.
Types of Dental Implants:
The types of dental implants ranges from one to changing multiple teeth at a time. The most common types of dental implants are as follows:
Urgent implant:
The urgent implant provides you with the solution typically in a day. It is a temporary implant that is later fixed with a permanent prosthetic when the initial implant has healed and is ready to support the permanent one. It's a quick temporary solution to get your problem fixed.
Mini implant:
When a narrow diameter implant is affixed to stabilise your lower dentures, the technique is known as mini implant. It is a harmless technique that prevents the shifting of lower dentures. This implant requires extreme expertise as the poorly attached one can ruin the complete aesthetics of the procedure.
Single stage implant:
This implant is closely related to the immediate implant as the longer implant is attached in the jaw along with the top part of the implant with gum tissues. Later with time, the tissues adjust with it and the implant abutment is attached to the exposed head without any surgical procedures.
Two-stage implant:
This is a two-stage procedure. The first one consists of implantation in the jaw bone and stitching of gum tissues. Then the second sitting after two to six months is conducted, where surgery is undertaken to expose the implant and attachment of implant abutment and a temporary restoration.
Single and multiple implants:
The single implant is conducted when only a single tooth is required to make up the space. Whereas multiple implants refer to filling up the space for missing teeth without a full mouth replacement.
All-on-4 implants:
This is a popular type preferred by many who have lost their teeth to decay or gum diseases. It is a permanent denture that is affixed in 4 or more missing teeth in one jaw. The implant material can vary from titanium to acrylic or zirconium. This procedure requires to be conducted with extreme professionalism otherwise they could break if the patient clenches or grinds them too hard.
After all these types then we have fixed implant bridges, implant overdentures, zygomatic implants, subperiosteal implants, etc. It's better to consult an expert dentist Southport before finalizing any treatment.
Dental Implant Procedure:
The dentist Southport Gold Coast uses cutting-edge technology to conduct a minor operation to attach an implant. The operation is a simple painless procedure just like tooth extraction.
The procedure starts with implanting a tooth root made of titanium fixed underneath the gums into the bone socket, similar to that of natural roots.
After the healing process begins where the bone and tissues surround and secure the metal implant. This usually takes about 6 to 12 weeks. Once the implant has bonded with its surrounding, an abutment- a small connector is attached to the implant to secure the new tooth.
A prosthetic tooth replica of the patient's tooth known as Crown is designed and fixed to the abutment. This will give you a real-looking tooth in no time. Some patients prefer to get attachments to place the removable dentures as well.
The implant dentist Gold Coast seamlessly performs the complete procedure to create profound and splendid results. Even the color of the new tooth is made to match with the neighboring ones to make it look as surreal as possible.
Cost of Dental Implants:
The cost of dental crowns Gold Coast depends on the condition and treatment required of each patient. Therefore the specialists at ArtSmiles conduct a one on one consultation with the patient and a customized treatment plan is developed.
The initial cost of the treatment offers great value for money as it provides you with extreme satisfaction in the long run. Besides, who does not love to smile and laugh a little brighter?
The various procedures available at ArtSmiles range from $294 to $21,913. Joining the ArtSmiles Club Membership Program allows its members to enjoy amazing discounts and perks never imagined before.
Right Candidate for Implant Dentist Southport:
The dental implant is for everyone who promises to stay loyal to good oral hygiene. People with healthy gums and enough bone to hold the implant can undergo this minor surgery. But this procedure is not recommended to those who are diabetic or have heart diseases. Heavy smokers are also excluded from the eligibility list and the people who had radiation therapy to the head or neck area. Consult your doctor to find out whether you are the right candidate for the treatment or not.
Overview of Dental Implant:
Implant dentist Southport provides revolutionary treatment that causes little to no discomfort to the applicant in the treatment process. Local anesthesia is enough to ease the slight pain. Some patients even report that the implant causes less pain than the tooth extraction. Whereas, taking care of the implant is also simple. It just requires the same care as real teeth such as brushing twice a day, flossing, using a suitable mouthwash daily, and regular dental visits.